January 17, 2015
January is Asian Pacific American Heritage Month!
Image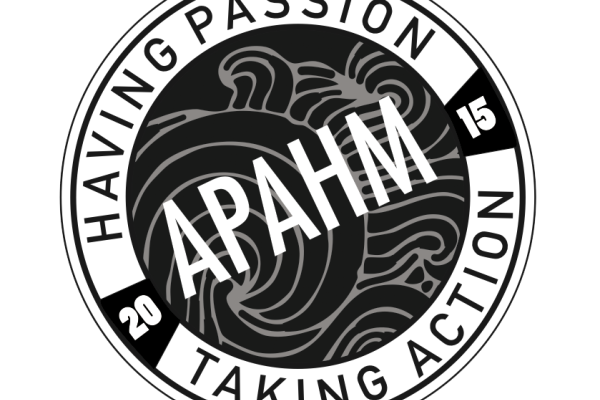 Description
January is Asian Pacific American Heritage Month!
The Student Life Multicultural Center sponsors this major Asian Pacific American identity programmatic undertaking each year, bringing together student and community groups across a wide diversity of Asian cultures and traditions. APAHM is co-sponsored by the Asian American Association, OSU Asian American Studies, and the Graduate Pan-Asian Caucus.
This year's theme is "Having Passion, Taking Action." What are you passionate about? How are you taking action? This month is full of speakers and dialogues for you to see the passions of others and the ways in which they have acted on them across a range of interests.
Below are some of the events happening this month. For the full calendar and details, visit go.osu.edu/APAHM.
For the What's Your Story? series, Ohio State faculty and students share personal experiences and perspectives related to social justice, identity and culture. Join us as OSU student Jonathon Sun shares his research at the intersection of ethnicity and religion. 
Join us in our first student-led dialogue for APAHM 2015! Seung Jun will lead a discussion on privilege and its implications.
We invite you to the official APAHM 2015 Kick-Off! Come in your snappy casual, celebrate the start of the semester, and learn about what we have in store for this year's Asian Pacific American Heritage Month. It's a great opportunity to get involved, meet new people, make friends, network, and connect with other students, staff, and faculty. There will be food as well as performances. Open to all, so come by and bring your friends!
Dancer and actress Julie Zhan will be here to lead a dance workshop. People at any dance level are welcome to attend! Check out her work here.
Have you ever wanted to try your hand at performing slam poetry? Come join this unique opportunity to learn from spoken word artist Kit Yan. 
Enjoy spoken word performance by Kit Yan, a queer, transgender, and Asian American Brooklyn based slam poet from Hawaii.
Come to this resume workshop for both graduate students and undergrad! Learn how to set up a CV/Resume, how to frame yourself using specific words and phrases, and talk to people about their graduate school experiences!
Don Le, a Vietnamese American filmmaker, photographer, and entrepreneur, is coming to Ohio State to share his story. Come and learn about how he turned his passions to actions and how you can follow your dreams!
You may have heard the term AAPI, APIA, APA, and certainly APAHM, but do you know what is meant by "PI" or "PA"? You might also know that they stand for Pacific Islander and Pacific American. However, how much do you know about Pacific Islanders and the issues impacting these populations? Join us as Kehaulani Vaughn talks about this through an interactive discussion. 
At What's Your Story? Ohio State faculty share personal experiences and perspectives related to social justice, identity or culture. This month, hear from Professor Namiko Kunimoto from the History of Art department.
Explore the exciting world of the Avatar! In this workshop, we'll discuss Avatar's pop culture success and its influences. Of particular interest will be Asian representation in American animation. 
Come to this event to learn about research and current movements in the field of Asian Pacific American Studies with the greater OSU community!
Join the Asian American Association at One Asian Nation Semi-Formal! Pleasure your palate with Asian cuisine. Enjoy a night of pageantry as a group of contestants competes for the title of Mr. and Ms. Asia 2014. 
In this engaging talk, OSU alum Yuri Doolan will talk about his current research and connect it notions of identity. Specifically, what does it mean to be Asian American studying Asian American history?
We welcome back OSU alumni Yuri Doolan for an engaging talk about Asian American pan-ethnicity and his experiences within the South Asian American dance community.
Due to the model minority myth, the unique histories and needs of Asian Americans, are often ignored. During this session, we will talk about some of these groups, including Southeast Asian Americans and more. A recently released short documentary will be shown to prompt discussion.
We are proud to welcome Varaxy Yi Borromeo,  University of Denver PhD student, and Danny Nam, Program Manager for Healthy Asian Youth, to be a part of these discussions. 
Come watch the film Dear White People from 6:00-8:00pm in the Gateway Film Center, followed immediately with a facilitated panel discussion featuring two of the film's actors - Naomi Ko (Sungmi) and Marque Richardson (Reggie) - in which they will share their experiences with the film, and their thoughts on issues such as cross-racial solidarity, allyship, and activism. 
For any questions or comments regarding APAHM, contact Annabelle Estera atestera.4@osu.edu
---