May 6, 2020
Asian American Studies Awards
Image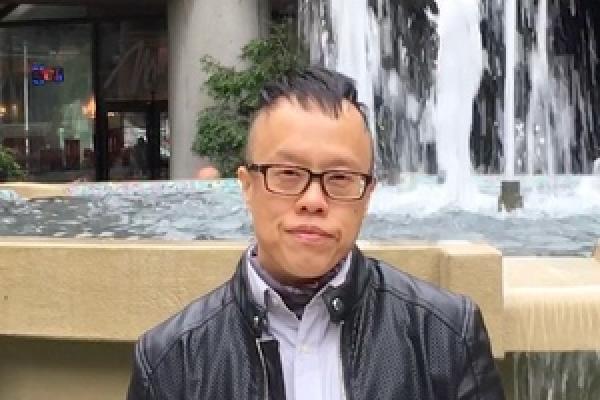 Description
Asian American Studies is pleased to announce Professor Jian Chen, Julianna Crame, Mia Cariello, Molly Jasina, and Matthew Urwin as the recipient of Asian American Studies Awards.
Asian American Studies Service Award - Professor Jian Chen
This award acknowledges all of Professor Chen's hard work in mentoring students, being a foundational part of our AA Studies core faculty, and always being actively engaged in the community. Professor Chen's commitment and and ethics is a shining example for us all!
Asian American Studies Graduate Research Award - Julianna Crame
Julianna Crame's research paper, "Confronting Miseducation: Second-Generation Filipino American Education in One Tribe," analyzes Filipina American author M. Evelina Galang's novel as a critical response to the assimilationist forms of U.S. colonial education in the Philippines as well as the absences of Filipinx history and culture in the mainstream U.S. educational system, offering a "community-based, embodied" form of pedagogy that contests colonial miseducation, Filipinx American cultural erasure, and monologic narrations of nationalist history.
Asian American Studies Undergraduate Research Award - Mia Cariello and Molly Jasina
Mia Cariello wrote a paper about the transracial and transnational Asian adoptees' relationship with the processes of assimilation and objectification. Her paper, "Assimilation and Transracial Transnational Asian Adoptees," carefully examines the ways in which transnational Asian adoptees navigate the dynamics of systemic oppression. The student demonstrated advanced commitment to researching and analyzing the complex realities of Adoptees that are entangled with US imperialism, classism and patriarchy.
Molly Jasina presented three research-based poems, "Empty vaults," "Break from reality," and "My identity is a potted plant." Her poems not only explore the complicated subjectivities of Asian Americans, but also examine the social and cultural process by which transracial, transnational adoptees develop their own sense of identity and agency. Jasina's self-reflective and thoughtful work illuminates the uneasy negotiations of identity construction from the perspective of an Asian American adoptee.
Matthew Urwin's honors thesis, "Multiculturalism and the Problem that White-Filipino Americans Pose to a Post-Racial America," examines Filipino American author Brian Ascalon Roley's fiction within the contexts of U.S. colonialism in the Philippines, immigration to the U.S., and mixed-race studies in order to elucidate how discourses of multiculturalism and post-racialism gloss over the structural inequalities that continue to shape Filipinx-American relations and identities.
Congratulations!
---