February 26, 2014
Book Workshop with Daniel Kim for Lynn Itagaki's "Racial Burnout"
Image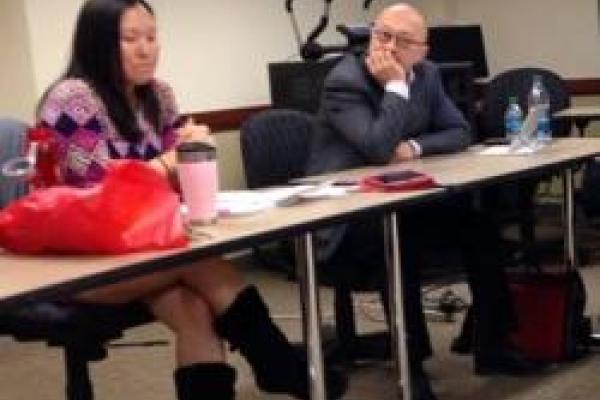 Description
More than 35 attendees gathered together to work with Daniel Kim (Brown University) and Lynn Itagaki (OSU) on Lynn Itagaki's book project "Racial Burnout: The Crisis of Civil Racism at the End of the Millennium" on February 25, 2014.
This workshop focused on the process of taking a dissertation project to a book project and then moved into critical engagement with Dr. Itagaki's critical interventions in her project, which focuses on civility, racism, and cultural productions in the wake of the 1992 unrest in Los Angeles. This event was sponsored by Asian American Studies; Institute of Korean Studies; the Department of Women's, Gender, and Sexuality Studies; and the Department of English.
---